Chinese customers pay transactions in CNY
When Chinese shoppers buy goods overseas, they can pay in CNY by WeChat Pay. The local currency will be converted into CNY based on real-time rate. No more worries about currency conversion.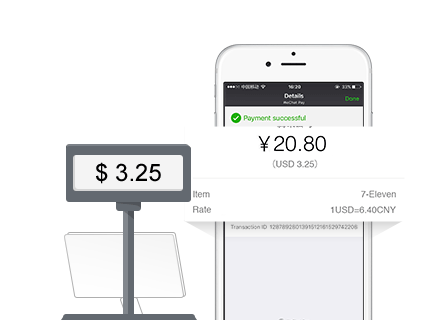 Cross-currency settlement is accepted
Major currencies are included HKD, USD, GBP, JPY, CAD, AUD, EUR, NZD, KRW, THB, SGD, RUB, DKK, SEK, CHF and NOK.WeChat Pay settles each transaction with foreign vendors based on the price in local currency. For unsupported currencies, transactions can be made in US dollar.